SuperSecret.com is a new virtual world that allows users to "grow up" inside the world itself. It's catered specifically to the 9 - 13 year old group and uses a level system that allows players toage up from 10 to 18. Within the game, people use avatars to socialize, play mini-games and hang out with others.

When a "birthday" rolls around, users gain access to new features -- age 11 means they can own virtual pets; age 16 brings their first car; 18 allows them to vote. In-game currency called spenders is used to buy everything from clothes, hair styles, furniture and gifts.

Users are also connected with an in-game cell phone which shows the status and location of any of your online friends. Even if they are offline, you are able to leave them messages and send gifts (acting like a standard social network).

SuperSecret says that tweens were involved with the development of this virtual world, and parents also have an immense amount of control over chat filters, player blocking and the ability to moderate. With so many other major players in the space (NeoPets, ClubPenguin), it will be interesting to see if the "growing up" idea is enough to set SuperSecret apart.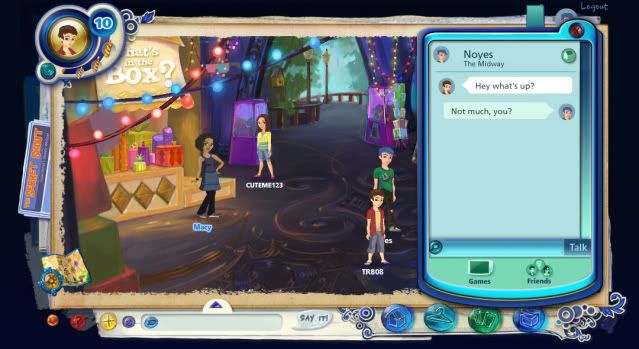 Source: InsideSocialGames